MotorScan / Scanner pour motos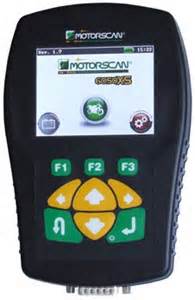 MS6050 Universal Motorcycle/ATV Scan Tool
The MS6050 is the next generation motorcycle, scooter and ATV diagnostic scan tool. It comes in a carrying case with Master cable,  Battery Cable & Universal Cable.
Liste des câbles selon vos besoins
Liste des fonctions par Manufacturier et modèle _ Version 12
Les prix sont exprimés en $ canadiens et sont sujets à changement sans préavis.