MS6053 DIVAS Diagnostic Range Extender for MS6050
Integra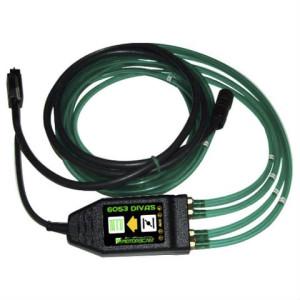 tion of synchronization with diagnostic capabilities, with no additional equipment needed, allows to correctly set up a bike's idle speed control lock or to carry out intervention with all the resets according to the manufacturer's service manual.
Using the connection to vehicle's sensors, 3 analog inputs allow the real-time monitoring and storing of acquired data, thus extending the diagnostic potential of the tool. The user is empowered with a range of capabilities – from dynamic display to comparative analysis of analog inputs and values indicated by the control unit – achieving high-speed acquisition and subsequent processing of the monitored signals.
The built-in microphone allows acoustic analysis of a vehicle, which is particularly useful when working with a silencer.